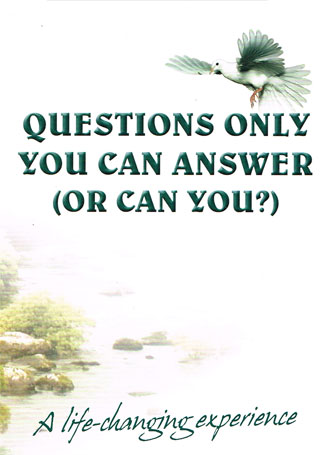 Dear Friend,
If you are a Roman Catholic then this little Booklet was written especially for you. I was born into a devout Roman Catholic family. My brother, sisters and I grew up in a typical Irish home, in the heart of County Tipperary. The family Rosary was said regularly and our parents ensured we all attended Mass and the Sacraments.

Some years ago I felt compelled to seek answers to questions that I considered to be of the utmost importance. My search for the answers to these questions culminated in a life-changing experience. I would now like to take this opportunity to share with you some of these questions.

I would encourage you to answer these questions for yourself. I suggest you write down your answers and then examine them very carefully. If your answers fail to provide you with the assurance of salvation then there is something wrong, and it may be that the time has come for you to search carefully for the right answers. You will find these answers in the Scriptures.